Dear TIFF,
A dead-pan comedy from Quebec? I never thought I'd see the day.
Having programmed so many films from La Belle Province over the years, you know Quebeckers tend to like their humour a little… broad. Big comedy franchises like Les Boys and Elvis Gratton are obvious examples, as are the annual Bye Bye New Year broadcasts, and omnipresent Just For Laughs television specials. It seems like an inordinate amount of Quebec humour comes from banana peels. Then someone like Stéphane Lafleur comes along and breaks all the rules.
Tu dors Nicole is framed and paced like a socially detached black-and-white art-house film following the circuitous summer days of two small town girls. But hints of surrealism tip off the audience to the comic absurdity. This feels like the first Echo X film, but made for a generation who is still too young to have found its own voice. Although this is pretty a darn good start.
Sincerely,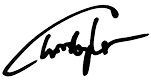 Christopher