Our postcard dispatches form the 2014 Toronto International Film Festival for Thursday, September 4.
Standard
Delivery
Dear TIFF,
What does the official opening night film say about this year's festival? Everything, really. Safe, standard, and, if nothing else, reliable. The Judge parallels my overall feelings about this year's line-up in both form and content. There are solid performances, a bevy of stars, a mix between moments of artistic flourish and populist appeal, and a well-worn script that teeters on being overlong without ever actually being boring.
Of course, we all know the opener plays a very particular role here. You want to set a celebratory tone, while only teasing what's to come. However, between the new get-tough-on-premieres stance and outright scoops by the New York Film Festival (taking both David Fincher and P.T. Anderson's new titles), I fear that the real story this year will be the films that you're not playing.
Sincerely,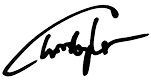 Christopher
Priority
Post
Dear TIFF,
What a perfect way to kick-off the festival. (No, I'm not taking about The Judge.)
Whiplash was the first film I actually saw this year, since it played for the press as part of Thursday's programming of previously premiered films.  And, wow, did it ever live up to the Sundance hype.
Miles Teller gives a career-defining performance as an aspiring concert drummer. On top of his own ridiculous musical talents, which simply can't be faked, he manages to endear us with the same laser focus as writer/director Damien Chazelle, who has crafted a film that demonstrates a wisdom beyond his relatively young 29 years. As one might expect in a film about jazz rhythm, the pace is wonderfully unpredictable; the big moments are somehow expected and surprising, and the ending is a white-knuckle marvel. A must-see for every aspiring musician and fan of small, marvellous films.
Sincerely,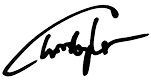 Christopher
Air
Mail
Dear TIFF,
The first ever film in the Maori language? And it's all about Maori warriors?
Sign me up!
This film was getting some nice buzz before the festival, largely because it was singled out by your head programmer, Cameron Bailey, as one to watch. But does it elevate itself past the novelty factor of a Kiwi beefcake action film? Not really. But it doesn't disappoint, either. The (many) fight scenes aren't always well framed, but it's satisfyingly bloody and often eye-opening (watching a Maori warrior take a shit on the skull of his ancestor will have that effect). All the macho posturing before battle – the literal tongue-wagging – worked for me, and represents the kind of fare you showcase so well: audience-friendly films that might otherwise get lost in the shuffle.
Sincerely,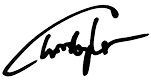 Christopher